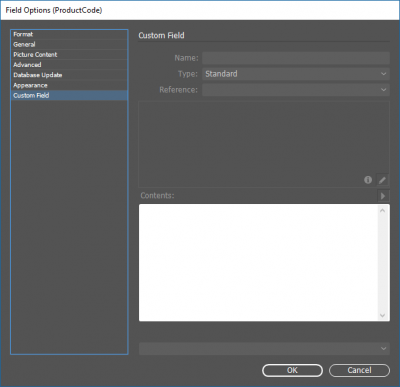 Custom Fields allow you to transform and supplement your existing data by using one or more pre-defined functions.
For a detailed description of how Custom Fields work, please visit our Transform and supplement your data with EasyCatalog Custom Fields guide.
For a complete list of custom fields refer to our comprehensive EasyCatalog Custom Field Reference guide.
Name
A unique field name must be specified.
Type
n/a
Reference
n/a
Contents
The desired Custom Field may be typed (or copied) directly in to the Contents area.