Workflow design
Designing and optimising your automated publishing workflow requires some careful planning.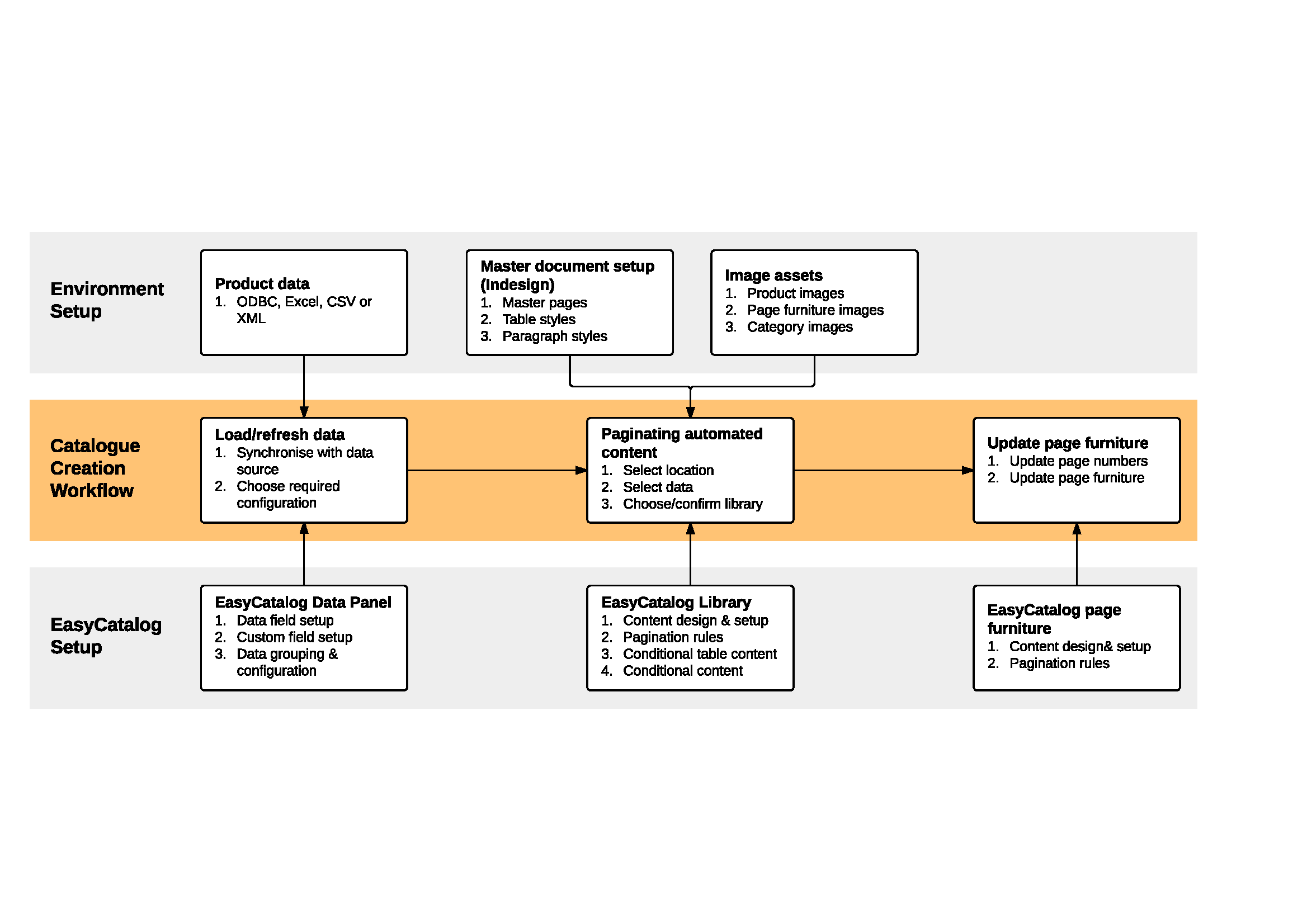 Designing your automated catalog workflow
Sourcing & loading product data
EasyCatalog can import data from a CSV file, spreadsheet or XML file as well as linking to data held in a business database via ODBC.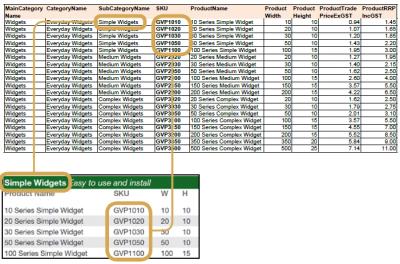 Introducing the EasyCatalog panel
Loading or updating data in an EasyCatalog panel
Managing product images
(Coming soon)
EasyCatalog for teams
If your workflow includes multiple designers, graphic operators or contributors.
Creating automated pages
EasyCatalog can easily create grid and flow layouts based on your design preferences.

Creating automated content using 'Paginate Into Text Flow'
Creating automated content using 'Paginate At Positions Specified In The Data'
Creating content templates
EasyCatalog uses an enhanced version of an InDesign library file to hold pre-prepared layouts, including field specifiers for product and category data.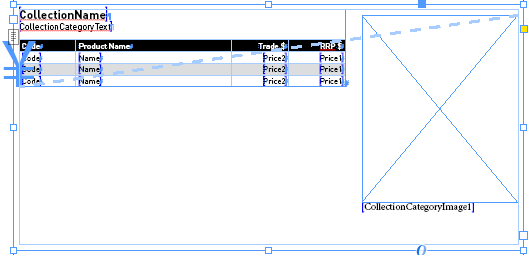 Creating and editing your EasyCatalog library
Controlling content using Pagination Rules
EasyCatalog includes powerful features to control your templated content.
Introduction to EasyCatalog Pagination Rules (Coming soon)
Creating tables using EasyCatalog
EasyCatalog allows you to create table-based catalogs quickly and easily.

Creating simple tables with EasyCatalog
Updating data
EasyCatalog provides separate methods for updating data in both directions between the source data, EasyCatalog panel and document.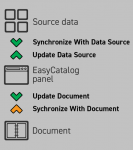 Managing large documents
InDesign prefers book files for >20 pages. EasyCatalog has specific tools to integrate.